I first discovered the stunning work of visual artist Shannon Rankin through Kickstarter – a crowdfunding platform that helps artists fund their creative endeavors. Shannon was successful with her drive, finding backers to cover her expenses for her first international solo exhibition in Düsseldorf, Germany – which took place in December 2010. She was recently awarded a full fellowship at the Vermont Studio Center in Johnson, VT and at the Bemis Center for Contemporary Arts in Omaha, NE. She has also been awarded the CMCA Biennial Juror's Prize which consists of a solo show at the Center for Maine Contemporary Art in Rockport, ME in the summer of 2011.
What is your name, age, and location?
My name is Shannon Rankin, I am 39 and I live and work amid the western mountains of Maine in a small town called Rangeley.
What is your profession?
I am a visual artist.
What did you study in school and what degrees do you have?
I have a Bachelor of Fine Arts Degree from Maine College of Art (in Portland, ME). My focus was in Graphic Design.
What was your first job?
Camp councilor at a gymnastics camp.
Who or what inspired you to break into your current line of work?
In high school I took my first art class and loved it, but I never thought I could make a career out of it. I actually thought I was going to be a physical therapist. Then I discovered graphic design through a couple of close friends, went to art school and fell in love with making work. One thing led to another and here I am doing what I love.
Name/describe what has been your most rewarding project so far?
I especially love creating installations simply because I find them to be a form of meditation for me. Creating them is an opportunity to spend a week or so completely immersed in making one thing. Lovely.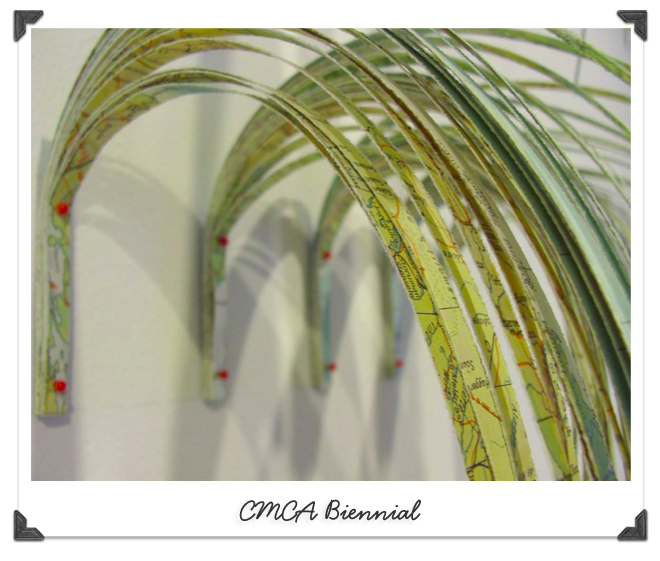 Who is your role model or mentor (alive or dead)?
Does nature count? Oh there are many! I love the work of Sol Lewitt, Bruce Nauman and Cindy Sherman. I love the writing of Alan Watts, Carl Jung, and Eckhart Tolle. Justin Richel (my "squeeze" of almost 9 years) is an inspiration to me. He's also an artist. We push each other and we lift each other up.
If you could give one piece of advice to a woman starting out in your field, what would it be?
Be sure to carve out as much time as you can to making your work and then make it as often as you can. For me the work is the most important thing so I often go without many "luxuries". I live simply and bust it!
Links:
Shannon's website: artistshannonrankin.com
– Interview by Elena Rossini